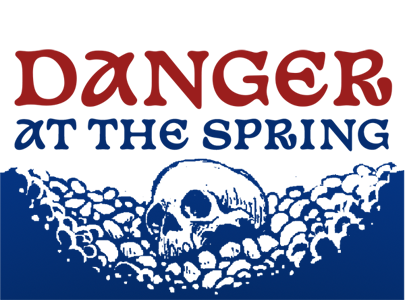 Danger at the Spring
Animals in the village of Galbarch are disappearing or being attacked. The suspicion is that giant spiders settled some time ago in Vigol's Cradle, a spring northwest of the village, affecting local hunting. Prey in the area has become very scarce, forcing the creatures to venture into populated territory in search of food. It is only a matter of time before humans become the next victims.
Danger at the Spring is a one-shot dungeon adventure that fits in a single sheet of paper. This adventure can de used in most old school systems.
Originally a 3-fold adventure panflet sold physically, it is now available on itch.io in a printable format for a sheet of A4.
Writing, illustrations and original design: Diego Castillo
Design for A4, English translation: Andre Asai
Download
Click download now to get access to the following files:
Danger at the Spring - EN.pdf
2 MB
Perigo na Nascente - PT-BR.pdf
3 MB